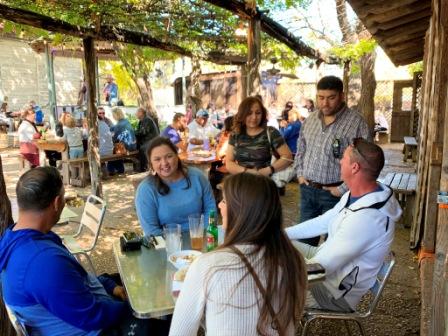 This event is open to active duty (from all services) wounded, injured and ill, their family and/or care provider.  A family may be a single warrior or a couple, or  a couple with children under 18 living at home.
Meals and lodging will be provided by Wounded Warriors at Nebo, Fredericksburg United Methodist Church and Church of Jesus Christ of Latter Day Saints.
Other than evening meals, there are no planned activities.  This is a weekend for the family to relax and just enjoy being together.  Guests will have free access to the Pioneer Museum and The Museum of the Pacific War.  There are many art museums, shops, etc. which they can explore or they are free to simply hang out and watch the grass grow.
Guests will arrive in Fredericksburg, TX Friday, May 13.  They can check into their lodging after 3pm.  Dinner will be at the Methodist Church that evening where they will receive details regarding meals, entertainment, etc. for the weekend.  Check out time is 11:00 a.m. Sunday.
To register contact:  your Unit Leadership or SRU Chaplain Alexander (503) 261-3757