Currently the ministry, with the help of the transition battalion chaplain, organizes and hosts five types of outings-R&R weekends, Retreats, Day Events and Couples in Crisis. These events are held from September through May.  We also continue to teach Card Making twice a month year round.  Learn more about the Types of Events.

Relationship Retreat
February 4, 2022 @ 3:00 pm

-

February 6, 2022 @ 3:00 pm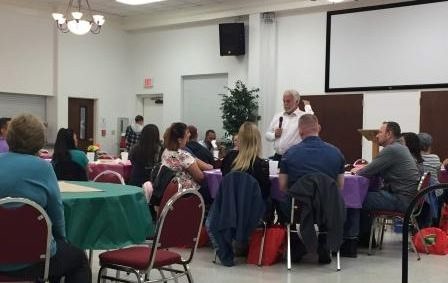 This event is open to active duty wounded, injured and ill warriors in treatment and/or transition (All branches of the service).  Attendance is limited to 15 couples.
Couples will attend Chaplain led sessions aimed at identifying potential problems and how to avoid them.  The entire weekend is intended to provide tools to strengthen relationships.  In addition to the counseling sessions there will be enough free time for couples to practice some of the things covered in class.  Food and lodging will be provided by Wounded Warriors at Nebo, Holy Ghost Lutheran Church and Bethany Lutheran Church.
Couples will arrive in Fredericksburg on Friday afternoon, check into their hotel and later meet at Holy Ghost Lutheran Church for dinner as a group.  There will be a short 'Meet and Greet' session after dinner.  Saturday, after breakfast at the hotel, couples will attend two sessions.  The afternoon session will be over early enough to provide couples with a 'Date Night'.  Everyone will meet at Bethany Lutheran Church for dinner.  There will be an optional service Sunday morning or guests may attend a local church of their choice.
Detailed schedule will be provided during the Meet and Greet.
To register contact:  your Unit Leadership or SRU Chaplain Alexander (503) 261-3757