Currently the ministry, with the help of the transition battalion chaplain, organizes and hosts five types of outings-R&R weekends, Retreats, Day Events and Couples in Crisis. These events are held from September through May.   Learn more about the Types of Events.

Family R&R
May 5 @ 3:00 pm

-

May 7 @ 12:00 pm

Free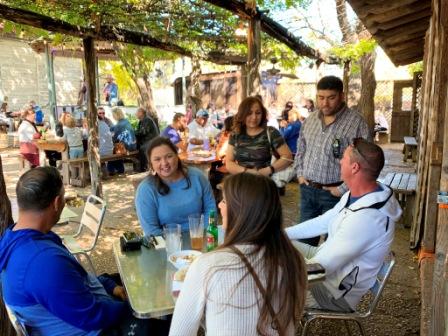 This is a very unstructured event.  Participants will be on their own to 'do their own thing' except for meals.  Space is limited to 15 families (a family may be a couple with or without children or a single person).
Among entertainment opportunities to be provided are admission to the movies, admission to the Musuem of the Pacific War and the Pioneer Museum.  There is always live music at many places along main street.
Attendees will check into their hotel after 3pm on Friday where reservations in their names will be waiting.  Then everyone will gather for dinner at 5:30pm.   On Saturday we will meet for lunch and dinner.
Participants are encouraged to attend a local church.  Locations and worship times will be provided.
More details will be posted as soon as they are available.