May 26th was our annual fundraiser featuring Bernie Nelson and Thomas Michael Riley in concert. What a great night!! Great Music! Packed Crowd! Generous People! It was a perfect storm. People were competitively bidding on silent auction items and trying not to miss any of the great music. We interrupted the music from time to time to draw prizes. Grand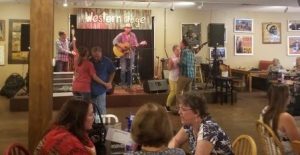 prize, $1,200 toward a cruise from any port to any destination, was won by Nathan Crenwelge. Second prize, $1,000 in $50 gift cards went to Jim Heupel. Third prize, $550 cash, to Farley Hemphill. In addition, there were multiple gift baskets, gift cards, etc won. People's generosity was overwhelming and not just those attending the concert but all who purchased tickets for the drawing and donated items for the silent auction. In addition to the numerous local supporters (Fredericksburg and surrounding area) there were many who were visiting our fair town from Houston, Midland, New Mexico to name a few. GOD really blessed this fund raising event. Proceeds will help WWAN to provide respite to the wounded, injured, & ill active military, medically retired veterans and their families.
In a true act of selflessness and generosity, several winners of both the drawings and silent auction items immediately gave their winnings to a warrior(s) attending the concert or donated their winnings back to WWAN to be used at a future event for the warriors.
SPECIAL THANKS to Western Edge Cellars who provided the space for the concert and their staff for excellent service, Inn on Barons Creek for discounted rates for the warriors who attended and all the tireless volunteers whose labor is priceless.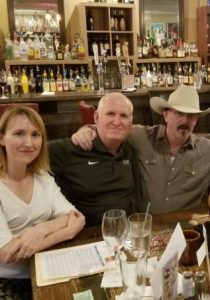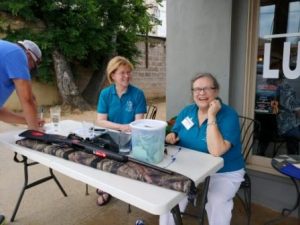 Click on "Photos" on the menu at the top of the page to see more photos from the fundraiser.