FINALLY!! A group of warriors from the Soldiers in Recovery Unit (formally the Warrior Transition Battalion) came to Fredericksburg on Thursday, May20, 2021 for a day "On the Rock".
Upon arrival they were met by several Wounded Warriors at Nebo team members and greeted with breakfast tacos, homemade cinnamon roles and other breakfast items. We are firm believers that the Army travels on their stomach. It was a perfect day for climbing Enchanted Rock. It was high 60s when they started and mid 70s by lunch time. Those that didn't want to climb the rock hiked some of the trails around it.
Several team members met our guests at Hondo's on Main in Fredericksburg for lunch. All of the climbers were wearing big smiles and said they had really enjoyed "The Rock Area" and were grateful for the day out. It was a treat to visit and get to know them a little.
SSG Pantaleon Montes was gracious enough to share photos he took while exploring the Enchanted Rock area. See all the photos he shared by following this link http://wwnebo.org/photos.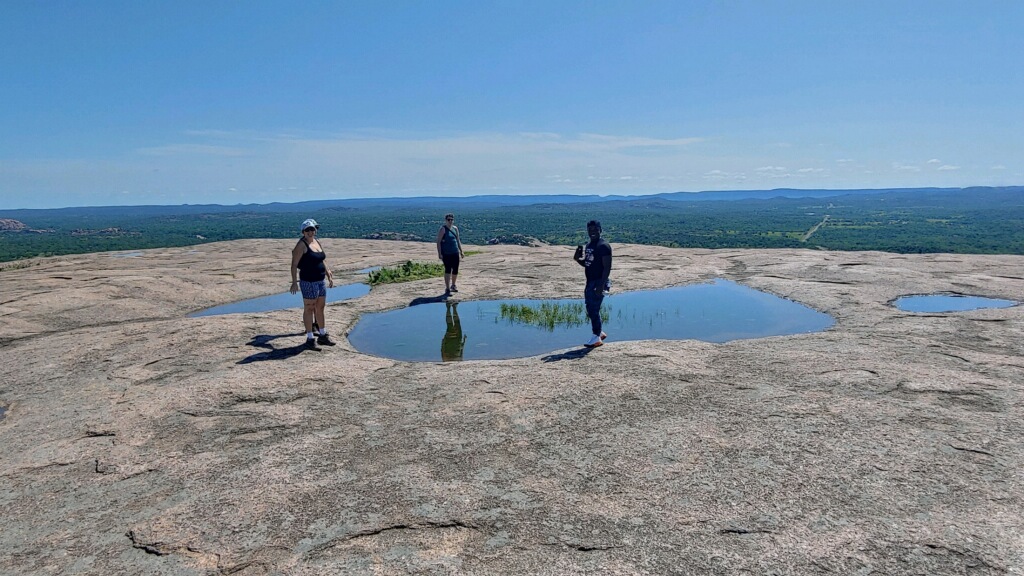 Special thanks go to the following: Brad Findley who donated the breakfast tacos, Hondo's on Main who gave us a discount, Tammi Searles who made the cinnamon rolls and of course to all of the Wounded Warriors at Nebo team members who participated in organizing and executing this event.