This Memorial Day marked the fourth year Pam and Neal Martin of Fredericksburg, TX, have hosted a gathering at their home in remembrance of those men and women who have sacrificed for our country. Each year attendees are treated to food and entertainment for a donation which is then used to help a small local charity.
This year the Martins involved the Nimitz Rotary Club by asking them to provide some of the best smoked brisket I've tasted and for names of organizations to consider for the gift. Wounded Warriors at Nebo ministry was one of several suggestions and ended up being chosen as the recipient of the very generous donation of which, 100% goes into the ministry.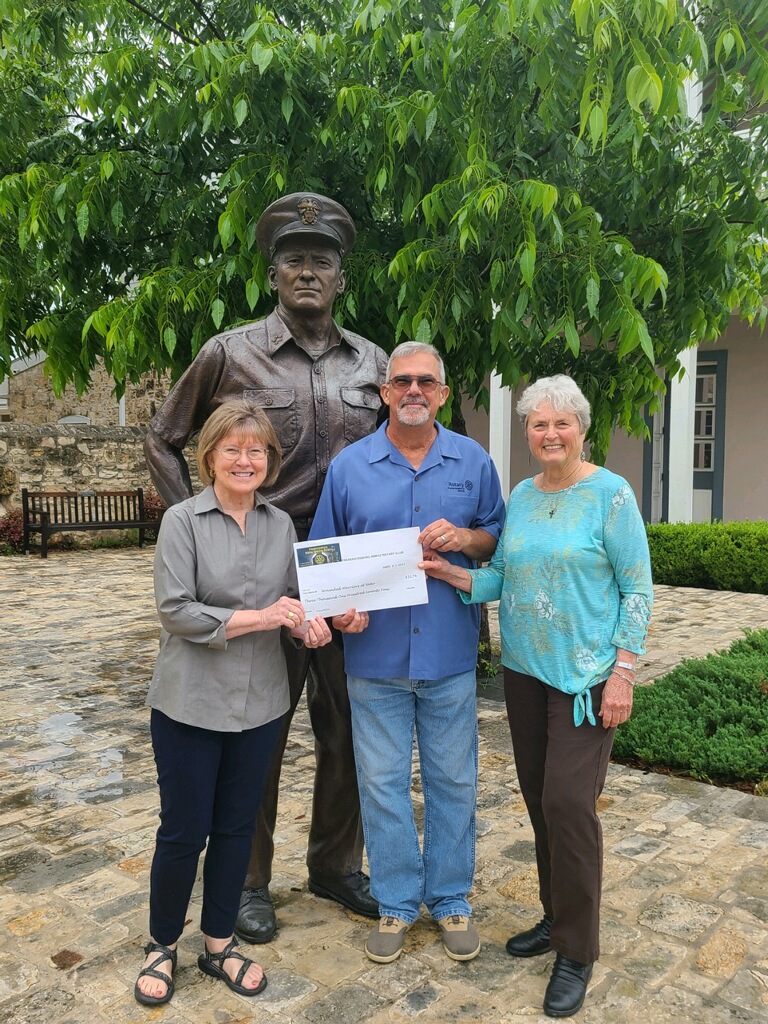 Thank you all for your generosity. It's only because of people like you that we can continue to help those who have sacrificed so much.
God Bless you!