December usually means Christmas cards will be made at both the 1st and 3rd Tuesday Classes and this year was no exception. Cards made on the 1st Tuesday (December 3rd) were designed and taught by Jan and Ruth.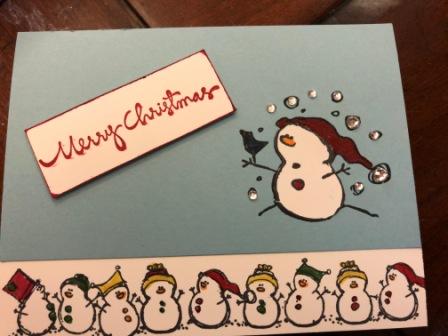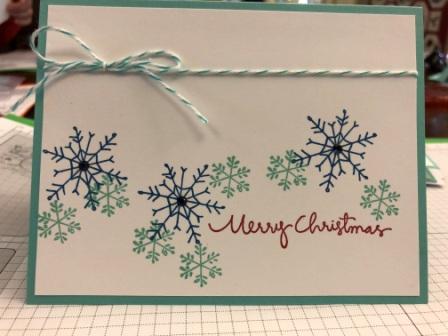 December 17th cards were designed and taught by Sharon & Dottie.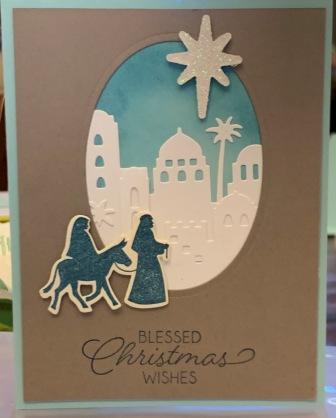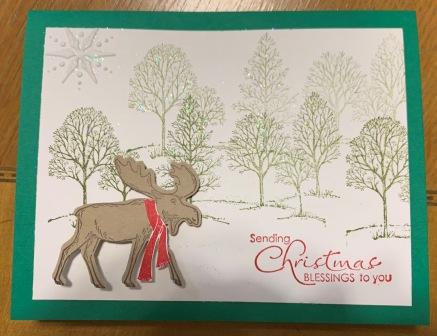 Our sample cards are just that – samples. Most of our friends attending add their own creativity to personalize their cards. It's always exciting to see the end products.
If you haven't joined us yet, then you are missing out on fun and fellowship and some really good desserts which are served at the end of the class. Mark you calendar for January 7, 2020, and come to WFSC craft room. We begin at 10 and are finished between 11:30 & 12 noon.
To view more photos click on "Photos" at the top of the page and select the album "December Cards".
Like us on Facebook.