What do you do when you can no longer have weekend or day events but God still keeps sending donations your way? You find another way to bless the wounded, injured and ill. One of our board members, a medically retired Army veteran, suggested gift cards. After some discussion, we decided to use what would have been spent on the December family R&R weekend and buy gift cards. It was determined that we could buy 26 $300 cards so we put the word out to our contacts at Fort Sam Houston that we were looking for recipients. To qualify they had to be active duty, in treatment and financially challenged. Needless to say it didn't take long to fill the list.
Meanwhile, we wanted to see if there were any local retired veterans struggling that we might be able to help. We checked several places and finally found what we were looking for at the Needs Council. They had 11 veterans who had applied for help so we looked at the budget and added them to our gift card list.
We ended up blessing 40 families with gift cards and still spent less than if we had had weekend events in October, November and December.
The day before going to San Antonio to deliver the gift bags I received a call from a board member. His granddaughter is an Air Force wife and works with dependents at Vance Air Force Base in Enid, Oklahoma. He had cards made by a group of children she had worked with thanking service members for their service (only in their words). Sharon & I took the cards and distributed them along with the bags and to anyone else we saw on base.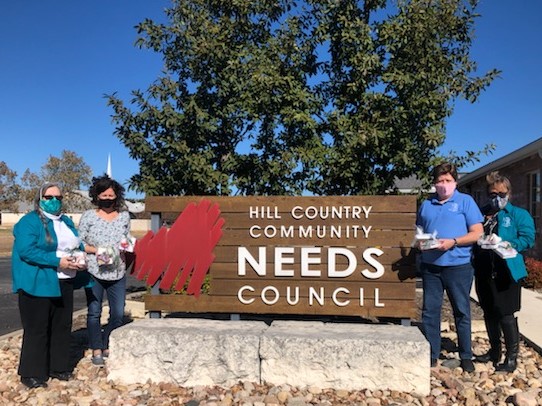 GOD IS SO GOOD!!!
More photos can be seen by clicking this link https://wwnebo.org/photos/wppaspec/oc1/lnen/cv0/ab54/pt1240 OR the Photos tab at the top of the page.