Just wanted to take a moment and let you know that last week-end we had warriors and their families from Fort Sam with us.  There were 14 adults and 16 children.  They arrived at the First United Methodist Church for eating a light dinner, getting acquainted and playing bingo.  We had two special ladies from Latter Day Saints with us.  They got involved and called bingo.  The families had so much fun.  On Saturday they did their own thing in the morning, lunch at Gatti's then on to an afternoon movie.
The Running the Race Sunday School Class from First Baptist Church hosted the warriors and their families on Saturday evening.  It was such a blessing to see Richard Gray's Sunday School class come together to reach out to our guests and put on a cook-out for them.  They were entertained by the string group West Creek and a giant jumpy blow-up for the kids.  Each child received a treat bag.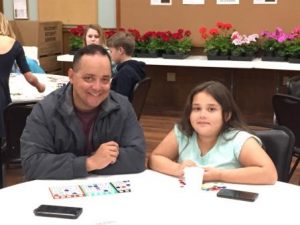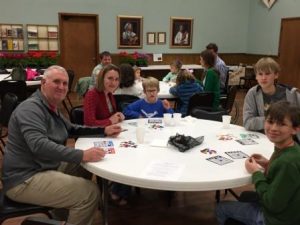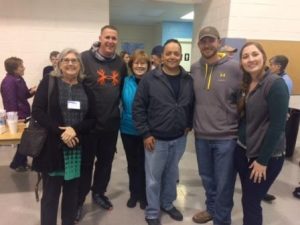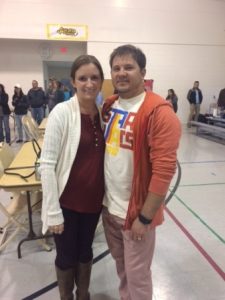 All the families were so appreciative of the week-end and many indicated that they really needed this time away from the everyday military life.
The following people and businesses helped make this event possible.
Running The Race Sunday School Class, 1st Baptist Church – Saturday Dinner, Hospitality and Entertainment;  Mr. Gattis Pizza, The National Museum of the Pacific War, Fritztown Cinema; Fredericksburg United Methodist Church; Mr & Mrs John Benson-Guest House; Mr. & Mrs. Mike McCurdy-Guest House; Mr. Karl Ranslaben-Guest House; Inn on Baron's Creek