Yesterday, 3 September, Margie and Mary joined us at WFSC and made two fun cards.
The first one was whimsical with cows inside and out. It's called "A Flap Fold Card" because of the way it opens.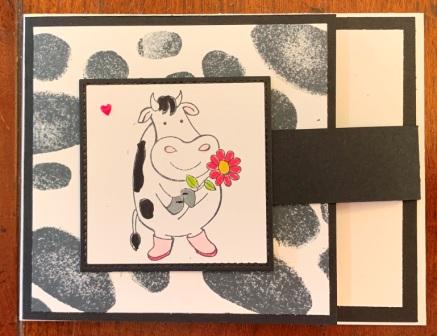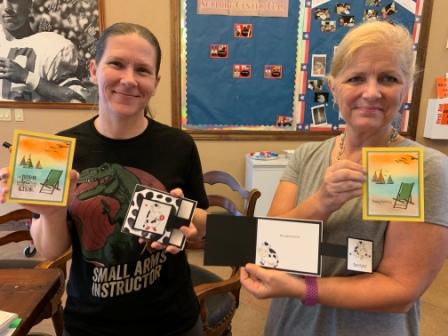 The second card was a beach scene. Sponging was used to create the background.
It was a fun day and the peach cobbler dessert provided by one of the Wounded Warriors at Nebo volunteers was delicious. AND the DAR provided wonderful chocolate cookies to pass around to the people at WFSC.
We will be back 17 Sept so join us for some fun, creative fellowship.
Blessings